The new Alzheimer's and Dementia Resource Directory is a compilation of recreational, educational, and therapeutic Alzheimer's and dementia resources available in the Metro-NYC area. The Directory is not intended to include medical resources from hospitals, clinics, or private medical practices.
We welcome new resource listings from NYC-Metro area organizations.
DISCLAIMER: The listing of resources on this site should not in any way be interpreted as an endorsement of the organizations or their resources.
PROGRAMS
Museum based experiences for adults with memory disorders and their care partners. Through gallery discussions and hands-on art activities, Arts & Minds opens a window to creativity and well-being. Programs take place at 5 museums in NYC. All programs are free, but reservations are required.
...
All Programs
ORGANIZATIONS
Your trusted community resource for Alzheimer's and dementia care in New York City. We provide free comprehensive services that include a vast network of family caregiver support groups, education seminars, training programs, social work services and a wanderer's safety program. And, it doesn't stop there. We collaborate with leading institutions and advocate for research and care, and our Helpline is available for you day and night.
...
All Organizations
GOVERNMENT AGENCIES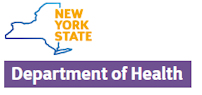 Learn about these resources and more:
Centers of Excellence for Alzheimer's Disease
Alzheimer's Disease Community Assistance Program
Alzheimer's Disease Regional Caregiver Support Initiative
Alzheimer's Disease Caregiver Support Initiative for Underserved Communities
...
All Government Agencies
---
CLINICAL TRIALS

Antidote helps patients find clinical trials and helps sponsors recruit patients. The website provides a powerful search feature you can use to find clinical trials near you.
...
All Clinical Trial Resources
TECHNOLOGY
Saltbox TV is the first-ever streaming service dedicated to connecting older adults with diverse, informative, and engaging programming
...
All Technology Resources
PUBLICATIONS & MEDIA


Being Patient is an editorially independent news and community platform that aims to create clarity around complex health issues and be a trusted, accurate source of information for the people impacted by a disease.
...
All Publications & Media